Two recent trips to Target were not complete without a stop in the Christmas section.
Shecklet #4 took a few calls from Santa and the elves. (I had to tell her which way to hold the phone – she wasn't sure why it had a cord!)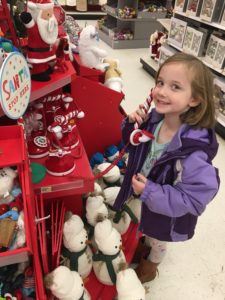 The boys found themselves heading the wrong way down the chimney.